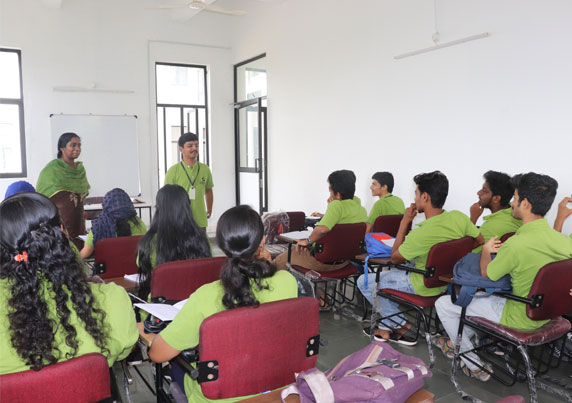 Centre for Career Guidance & Placements
The career guidance and placement cell of the college plays a vital role in shaping the careers of our graduate and post graduate students. The center focuses on the professional development of the students and suitable training is given to equip the students to get an entry into the career of their choice. Training programmes include special lectures by experts, organizing workshops conducting aptitude tests, career counselling, and training for Group Discussion and Interview. The library facility offered by the center gives the students general information on higher studies, both in India and abroad, and career opportunities in various organisations.
The centre establishes close contact with industrial and business houses through regular newsletters, placement brochures and personal contacts. The final year students who are looking for a career have to contact the Coordinator, Career Guidance and Placement center for details.