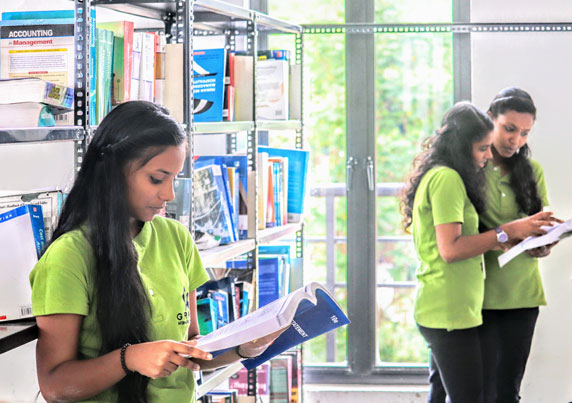 Library
Library will be the focal point of the institution. Ideally, the library should be in the center with schools around it. Good selection of books and magazines on management as well as other subjects. The total size of the library in the initial phase will be smaller but will be equipped with both online and offline resources.
Library will be kept open from 9 a.m. to 4 p.m. on all working days
Library cards will be provided to the students for the purpose of issuing books that are valid for 3 years for degree students and for 2 years for PG students.
Students losing or misplacing the card may apply for a fresh card by approaching the Librarian.
Library cards are not transferable.
Books can be borrowed for one week on all working days and can be renewed once.
Failure to return books is a serious offence.
Catalogues are computerized
Silence must be maintained in the library.
Books must be replaced on the shelves after use
Books from the Reference Section will not be lent out.
Books must not be damaged, written on, torn or manhandled
Library cards must be submitted towards the end of the academic year.