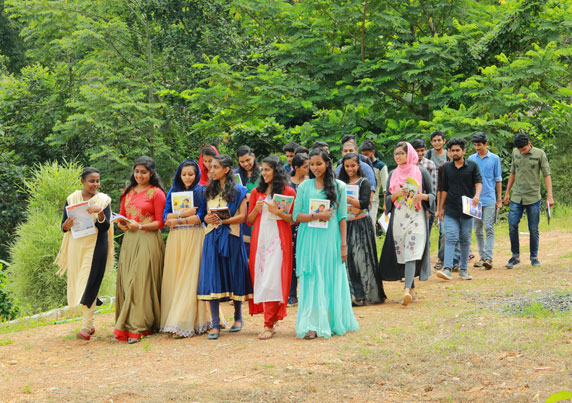 Campus
The special atmosphere at Grace Academy is partly due to the unique property. This beautiful 12-acre campus now houses 14 classroom/office buildings, and the long-term campus master plan includes an amphi theatre, residential facilities for students and faculty members, Tennis courts, basket ball courts and expanded athletic fields.
Nestled in the foothills of the western ghats, the campus offers panoramic view of the hills and greenery around. Musavarikunnu is one of the many hills in this town which is known as the " land of the whispering hills"
The campus has a bamboo garden and Nakshtravana having all the 27 trees from the almanac.