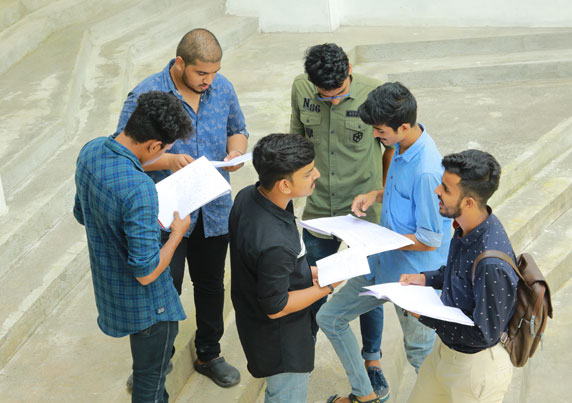 Grace International Academy aims to develop the individual in terms of certain attributes which will be long standing. The focus of Grace is to make the individual productive in terms of realising his/her own potential. The person should be able to contribute towards the world around him by being positive. Alumni from Grace should stand out for certain characteristics which the college aims to cultivate during the time they spend here.
This will involve inculcating certain values which will transform the student into confident, competent and responsible individuals who can demonstrate leadership and excellence and be a change agent in wherever they are and whatever they do.
Most important value the college intends to cultivate is Integrity. Integrity is the practice of being honest and showing a consistent and uncompromising adherence to strong moral and ethical principles and values. Grace Academy aims at developing certain skills which is important for a graduate to be successful in the 21st century.
The five major skills which the college will focus on are:
Creativity
Collaboration
Critical Thinking
Communication
Information and Media literacy
In order to develop these skills, following will be given importance during their time here:
Language ability and Fluency
Problem Solving skills
Innovative thinking
Digital Literacy
Flexibility and Adaptability
Self-direction
Internships & work while you learn programs
 The college will take steps to improve the Social and Emotional Development of students through:
Increasing the Attention Span towards work at hand
Ability to Work in Groups
Attitude towards completion of tasks on time
Developing a positive attitude towards peers
Having a positive attitude towards teachers based on mutual respect
Developing an attitude towards taking Initiative
Being Responsible towards oneself and society