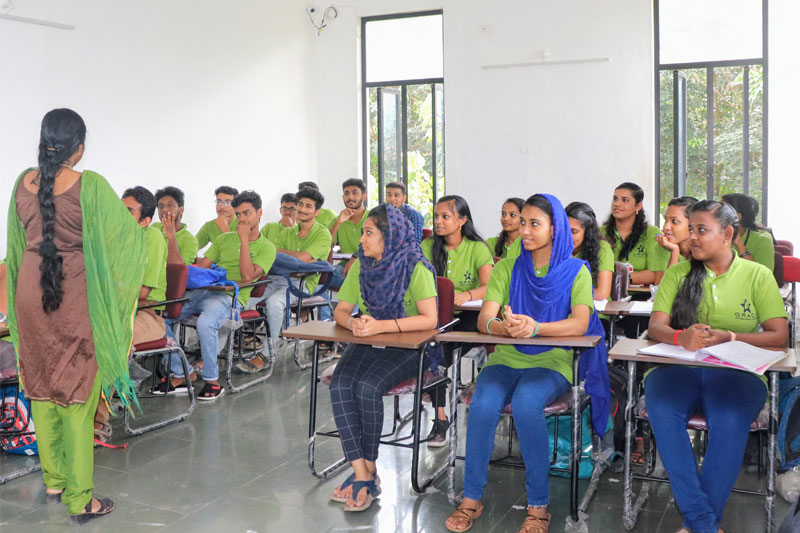 Finance is a broad term that describes activities associated with banking, debt, credit, capital markets, money, and investments and encompasses the oversight, creation, and study of money, banking, credit, investments, assets, and liabilities that make up financial systems.Finance is the basic of business. It is required to purchase assets, goods, raw materials and for the other flow of economic activities.
The BCom degree course is all about the functioning of an organization and its various departments.B.Com (Finance) is a 3 year graduate course, eligibility to which is a (10 + 2) or equivalent examination in any board throughout the country. Students must have also studied and passed in any one of the subjects like accountancy/ Business studies/ Economics/ Mathematics in the intermediate level.
B.com ( Finance ) course at GIA is a comprehensive course which will prepare the student for a career which can include Financial Controller, Junior Accountant, Financial Accountant, Financial Manager, Accountant. Fund Accountant, Financial Analyst etc.
Internships are part of the learning at Grace. It is to connect theory with practice. Internships for a B.Com finance student will begin from understanding the basics of organisation to learning details of financial decisions taken by the organisation at different point s of time. The Institution intends to have an internship every semester. The duration can vary from 15 days to 45 days depending upon the academic schedule. Each student will be given an internal guide and an external guide and reports will be submitted. Each student will have to make the presentation to the faculty council after the internship.