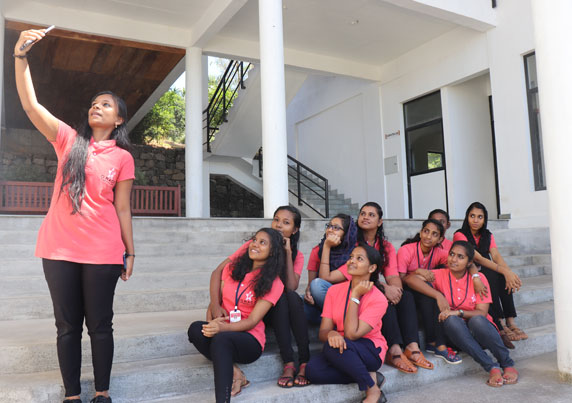 Anti Ragging
Anti-Ragging Cell will be the supervisory and advisory unit in preserving a culture of ragging free environment in conformation with the order of Supreme Court of India and subsequent Notification from University Grants Commission.The Anti-Ragging squad will work under the supervision of Anti-Ragging Cell and it involves in designing strategies and action plans for curbing the menace of Ragging in the college by adopting array of activities.
The committee comprises the Principal, all the heads of the departments and senior faculty member from each of the departments. Anti-Ragging squad constituted under a deterrent system will make vigilante rounds to ensure the campus is ragging free. The squad will also educate the students at large by adopting various means about the menace of Ragging and related punishments there to.
Ragging constitutes one or more of any intention by any student or group of students on:
Any act of Indiscipline, Teasing or Handling with Rudeness
Any act that prevents, disrupts the regular academic activity
Any activity which likely to cause annoyance, hardship, psychological harmor creates fear or apprehension.
Any act of financial extortion or forceful expenditure
Any act of physical abuse causing assault, harm or danger to health.
Any act of injury or infringement of the fundamental right to the human dignity.
Any act of wrongful confinement, kidnapping, molesting or committing unnatural offences, use of criminal forces, trespass or intimidation.
Any unlawful assembly or conspiracy to ragging.
Punishment to those who found guilty
Any student or group of students found guilty of ragging in the campus or even outside the campus shall be liable to one or more of the following punishments
Debarring from appearing in any sessional test/ University Examination
Suspension from attending classes and academic privileges
Withdrawing scholarships and other benefits
Suspension from the college for a period of one month