Governing body
Some of the best intellectuals, professors and industry representatives from different parts of world are the members of the governing body of the Institution. The idea is to get the people to think innovatively and creatively to develop an institution which can cater to the best students at an affordable cost. The management team will strive to maintain high academic standards, introduce innovative educational practices, and bring in best practices found in other parts of the world and use technology and industry partnership to benefit the students.
Snigdha
Dr. Snigdha Rai holds First class Master's and Doctorate in Psychology from Banaras Hindu University. She is UGC –JRF/NET qualified and her doctoral work examined the intricacies of ethical behaviour in the Indian public and private sector organizations. During her PhD she was also actively involved in various research projects and teaching in Department of Psychology (BHU).  At present she is working as Assistant Professor in SIBM Pune. Dr. Snigdha's recent publication includes co-authored book entitled 'The Leadership Odyssey from Darkness to Light' published by SAGE Response, Novemebr, 2015. Also she recently published a case study entitled 'Bank of Baroda: Leadership Challenges' with Ivey Publishing December 2015. Dr. Snigdha has attended and presented several papers at national conferences. She has also made publications in edited books and in reputed Indian and International journals like Indian journal of industrial relations, Management and abour studies, Global business review and Asia pacific journal of business administration (Emerald Publication). She also served as Associate Editor of Global Business Review (Sage Publication). She also works as reviewer for other national journals. Her research interest areas are leadership, personality, workplace ethics and psychometric testing. Dr. Snigdha is proficient in psychometric assessment of individual behavior and personality. Designing and development of standardized scale is her another key interest area. Dr. Snigdha brings with her an expertise on quantitative techniques and analytical approach to design and develop various consulting and training programmes. ​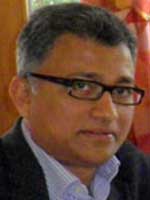 Babu Thaliath
Prof. Babu Thaliath is a professor in German Studies/Philosophy at Jawaharlal Nehru University New Delhi. He was a Visiting Scholar (Postdoc) at the Department of History and Philosophy of Science at St Edmund´s College, University of Cambridge, United Kingdom and was a Research Associate at the Faculty of Theoretical Philosophy at Humboldt University Berlin, Germany. He was the director of research at Christ University, Bangalore.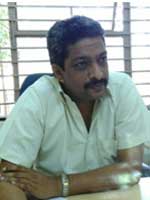 Vijay R
Prof. Vijay is the Professor of Economics at Central Univeristy, Hyderabad and is a well known Economist specialising in Agriculture and Indian economy. He completed his graduation from Madras Christian College and finished his Post graduation and doctorate from the Central University, Hyderabad.
Rajen Singh Laishriam
Rajen Singh Laishram completed BA Honours in Political Science with Economics and Psychology and MA Politics with specialisation on International Relations from the Maharaja Sayajirao University of Baroda, Vadodara, Gujarat and Completed MPhil and PhD in Chinese Studies with specialisation on Chinese foreign policy from the Centre for East Asia Studies of the School of International Studies, Jawaharlal Nehru University, New Delhi. Laishram teaches modern history of South East Asia and East Asia in the Department of Political Science, Manipur Central University, since 1997. He is a recipient of the Ford Foundation DSA in International Relations during MA in Maharaja Sayajirao University and a visiting fellow at the Yunnan Academy of Social Sciences, Kunming, China under the Ford Foundation ASIA Fellows programme.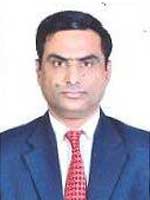 G Venkat Raman
Dr G Venkat Raman is currently a faculty in the Humanities and Social Sciences Department, Indian Institute of Management, Indore, since February 23rd 2015. He is one of those young Indian sinologists who has had a unique experience of being part of the academic as well as the corporate world in China during the course of his six years and eight months stay in China during the period June 2003 to Jan 2010. Apart from being fluent in Mandarin he has the distinction of being one of the few Indians who have been awarded a doctoral degree by a Chinese university and the first in the recent memory to be awarded a doctoral degree by the most prestigious Chinese university,(the School of Government) Peking University, Beijing.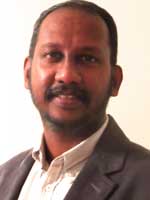 Nissim Mananthukaren
Prof. Nissim works as the department chair and Associate professor at Dalhousie Univeristy Canada. He finished his graduation from Bangalore University and went on to complete his Masters and M.Phil in political science from Jawaharlalal Nehru University, New Delhi. He completed his doctorate in Political science from Queens University, Canada. He is a well known commentator on political affairs  and has publised many books. His article often appear in reputed Newspapers like    "The Hindu " and Journals like the " Economic and Political weekly"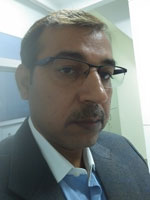 Shailendra Jha
Shailendra Jha is a strategist and thought leader in the fast changing world of business and commerce. He has been articulating what is required for a profitable and ethical business environment in India. He has been doing so as part of the top leadership team of industry associations. Mr. Jha has, through his years as a management professional, been putting his thoughts and strategies to practice in the roles and positions he has held in individual organizations.
Mr. Jha has worked in diverse sectors such as hydrocarbon, telecommunications and mass media with a few of the top brands including Reliance Industries Ltd, Huawei Technologies and AFX News. His various roles and responsibilities in course of his career include strategic planning, corporate branding, corporate social responsibility (CSR) and spokesman.
Mr. Jha is currently a Vice President with Reliance Jio Infocomm Ltd.(RJIL) – the latest venture of the Reliance Group into digital economy. RJIL is also billed the largest start-up enterprise in the world today. Prior to this, he was a Director with Huawei Technologies Ltd. He began his career as a journalist in mid-1990s.
Shailendra Jha is a M. Phil. from the School of Social Sciences, Jawaharlal Nehru University (JNU), New Delhi.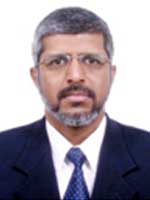 George Jacob
George Jacob is a graduate in Economics from the Madras Christian College and a Chartered Accountant by profession with 20 years' experience in real estate, banking and financial sectors. Currently George is the Chief Operating Officer of Alpha Real Capital (India) part of an international funds management group focused on investing in global real estate and other asset-backed markets. Prior to this, George was Vice President – Management Information Systems at HSBC and also served as Financial Controller for Jones Lang LaSalle in India.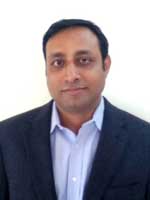 Prakash K Nair
Dr. Prakash Nair has over twenty years of experience in diverse roles including managing sales, coaching, training and instruction. He has worked in business (sales) and academic roles, and currently manages the Leadership and Organization Development function within Infosys Leadership Institute. Dr. Nair started his career in sales and worked for a multinational consumer durable company for a decade managing various sales functions. Post his successful corporate experience, he pursued his doctorate degree in HRD from Texas A&M University and worked in various training and teaching roles including role of Visiting Faculty. His PhD research on learning transfer won him two prestigious awards in the US.
Dr N. Janardhan
With over 25 years of regional expertise, Dr N. Janardhan analyses and unravels the evolving multi-dimensional partnerships between the countries of the Gulf and Asia. As Senior Research Fellow at the Emirates Diplomatic Academy, Abu Dhabi, he also offers diplomats PGD and MA courses on UAE/Gulf and Asian foreign policies.
His academic publications include – The Arab Gulf's Pivot to Asia: From Transactional to Strategic Partnerships (ed., Gerlach, 2020); A New Gulf Security Architecture: Prospects and Challenges for an Asian Role (ed., Gerlach, 2014); India and the Gulf: What Next? (ed., Gulf Research Center Cambridge, 2013); and Boom amid Gloom: Spirit of Possibility in the 21st Century Gulf (Ithaca, 2011).
With a PhD from Jawaharlal Nehru University, New Delhi, Dr Janardhan is Managing Assistant Editor of the Journal of Arabian Studies (Routledge). In his previous stints, he has served as a political analyst in government and private institutions in the United Arab Emirates and India. He is a regular contributor to local and international media and academic publications.
He is also an avid sportsperson.
Jagan Abraham George
Senior Partner of the Law Firm – M/s. J & J Associates. He worked as the Secretary of Kerala High Court Advocate Association during 2016-17, Standing Counsel for M/s.Kerala State Co-operative Rubber Marketing Federation for last 12 years and Conducted cases for various business groups, namely Dunlop India Ltd., Eastern Group of Company, Rado Tyres, Greater Cochin Development Authority, Corporation of Cochin, Cochin Co-operative Hospitals, various Co-operative Societies, Josco Jewellery, Gulf Gate Hair Fixing, other business houses in Kerala etc.