An edupreneur is an entrepreneur who works within in the education sector. Edupreneurs are usually mission-driven and live for bringing to light positive impact. They lead with a 21st-century education mindset and are known widely inside and outside of the classroom.
Dr. P.A.Mathew is an edupreneur who founded Grace International Academy under the ambit of Palakunnathu Foundation. Dr. Mathew conceptualized, articulated and implemented Grace International Academy as an Institution which will have trust as the cornerstone.
A renowned academic and educationalist, his academic and professional repertoire is as varied as it is distinguished. The pages that list his achievements run long, but suffice it to share glimpses: He has taught more than ten thousand students in premier Institutions like Christ University, Bangalore, Symbiosis University, Pune and Federal Institute of Science and Technology ( FISAT), Cochin in a career spanning more than 15 years.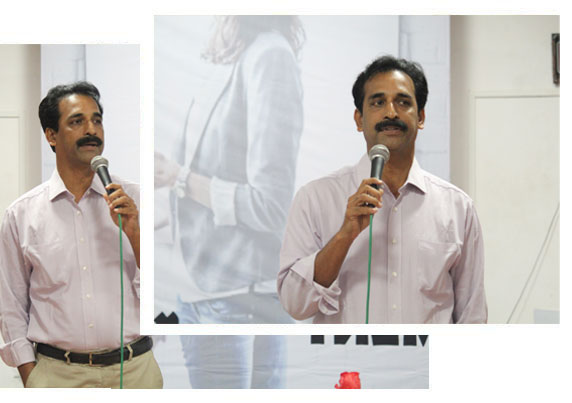 He served as the Head of the department of Economics at Christ University, Bangalore( 2003-2009) and Dean and Director of FISAT Business School, Angamaly, Ernakulum(2010-2016). Having developed these Institutions with vision and values, both the institutions greatly benefited from the strong foundation and visionary leadership provided by him.
Born on 4th May 1968 and had initial education in St. Goretti school, Punalur and St. Thomas school Trivandrum. After completing his Pre Degree from Mar. Ivanios College, Trivandrum, he continued to do his Graduation and Post-graduation in Economics from the iconic institution Madras Christian College and completed PhD in International Economics from Jawaharlal Nehru University, New Delhi. He also has a two other post graduate degrees in Management and Sociology.
His research papers on Economy, Business and society are published in well reputed journals in India and abroad. Being a prolific writer who writes for magazines and newspaper, his views are taken seriously by policy makers. He has travelled widely and his networks of friends and colleagues span the globe.
Being a well-known faculty trainer ,who has done faculty training programs in schools, engineering colleges and Arts and science colleges, his training sessions are known for the high levels of learning and effectiveness.