Chairman's Message And Profile
I would like to consider Grace international Academy as an idea.  In a world which is becoming trust deficient, it is an idea which has trust as the corner stone. It is about bringing trust back to education – trust between students and teachers, teachers and parents, parents and management and management and society. It is my firm belief that once we have trust in place, everything will fall in place.
Bringing back trust to education can never be about buildings and classes which we normally consider as Institution. It is beyond that – It is about a mission.
Journey which we started about five years back, had it auspicious beginning in May 2019. Young, bright students who are the hopes of tomorrow converted the college into what it be-learning, laughter and happiness. The fine art of trust began with them and their parents- and they gave back in double. So the journey continues…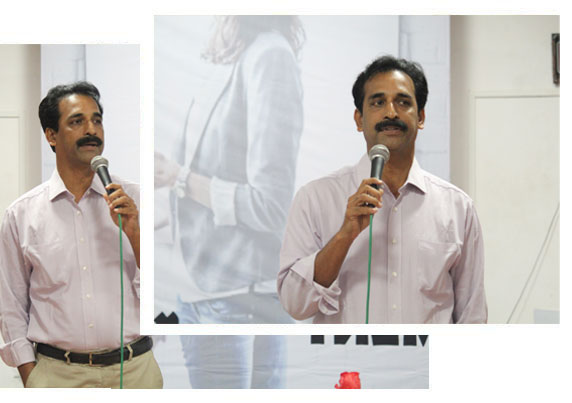 As we move forward, there will be challenges, obstacles etc. But with stars to guide us and determination to move forward, Journey will continue.
Come and join the journey to discover yourselves…
Profile
Dr. P.A.Mathew is the founder and Chairman of Grace International Academy and Managing trustee of Palakunnathu Foundation. Dr. Mathew conceptualized, articulated and implemented Grace International Academy as an Institution which will have trust as the cornerstone.
A renowned academic and educationalist, his academic and professional repertoire is as varied as it is distinguished. The pages that list his achievements run long, but suffice it to share glimpses: He has taught more than ten thousand students in premier Institutions like Christ University, Bangalore, Symbiosis University, Pune and Federal Institute of Science and Technology ( FISAT), Cochin in a career spanning more than 15 years.
He served as the Head of the department of Economics at Christ University, Bangalore and Dean and Director of FISAT Business School, Angamaly, Ernakulum. He developed these Institutions with vision and values and both the institutions greatly benefited from the strong foundation and visionary leadership he provided.
He was born on 4th May 1968 and had his initial education in Punalur and Trivandrum. He completed his Pre Degree from Mar. Ivanios College, Trivandrum and continued to do his Graduation and Post-graduation in Economics from the iconic institution Madras Christian College. He completed PhD in International Economics from Jawaharlal Nehru University, New Delhi. He also has a two other post graduate degrees in Management and Sociology.
He is a researcher who has published research papers on Economy, Business and society in well reputed journals in India and abroad. He works on the problems of overseas nationals aptly described by the term Diaspora. He is an expert on Chinese economy and society and its various dimensions in terms of state policies, societal changes etc. His other area of research includes geo politics of trade and investment in Asia.
He is a prolific writer who writes for magazines and newspapers and his views are taken seriously by policy makers. He has travelled widely and his networks of friends and colleagues spans the globe.
He is a well-known faculty trainer and his training sessions are known for the high levels of learning and effectiveness. He has done faculty training programs in schools, engineering colleges and Arts and science colleges.
He is an entrepreneur par excellence who fought against all odds to start his dream project- Grace International Academy in his hometown in Punalur, Kollam, and Kerala.